Facilities
Natural Habitat
The most important facility available for research at the UHCC is the natural habitat. There are large expanses of pristine coastal prairie, areas where coastal prairie has been restored, areas dominated by exotic Chinese tallow trees, and areas where the natural soil has been disturbed by a thick layer of oyster shell. All of these areas are available for observational or experimental research.
Laboratory Building

The laboratory building on site has a large multi-purpose room that can serve as a classroom or laboratory and several smaller rooms suitable for use as dedicated research space. One room is set aside for sensitive equipment to minimize exposure to dust and water.
Herbarium

The UHCC herbarium, located in the laboratory building, has most of the common plant species found at the site. The collection has been digitized, allowing all the specimens to be viewed online in a searchable database. Go to The Texas Oklahoma Regional Consortium of Herbaria, click on "Search", then "Search Collections." De-select all the herbaria except for the University of Houston Coastal Center, and search for any species or genus. To get a complete species list for the UHCC, enter "USA" in country and leave the other search terms blank. UHCC thanks the Garden Club of Houston and the TORCH consortium for their support in putting the collection online.
Pole Barn "Greenhouse"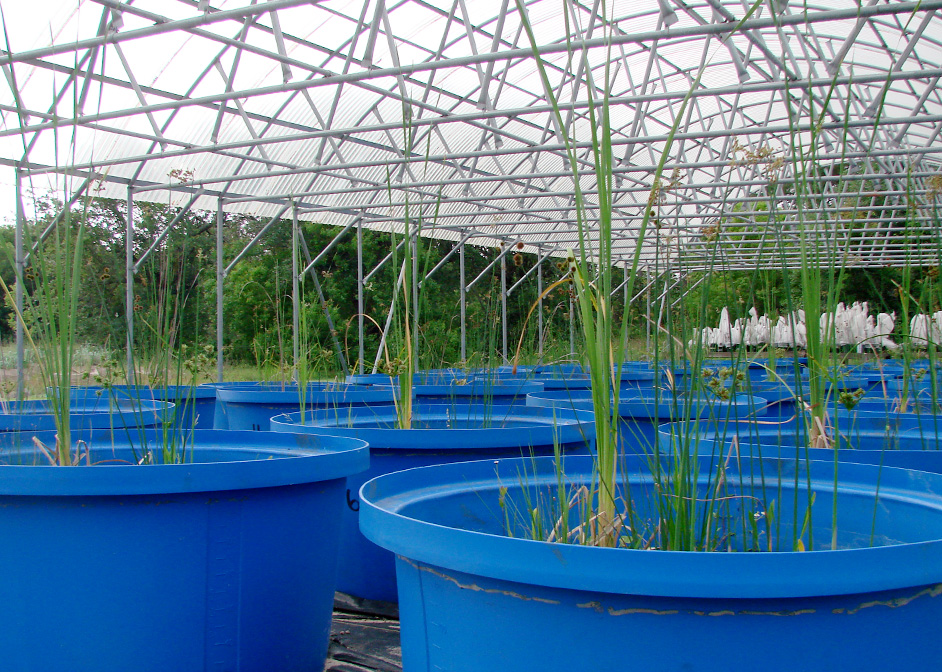 A large pole barn "greenhouse" provides the opportunity to conduct experimental work at ambient temperature and humidity while controlling precipitation. Adjacent areas can be used for pot or mesocosm experiments. Over 40 mesocosms are available for use inside or outside the greenhouse.
Large Wetlands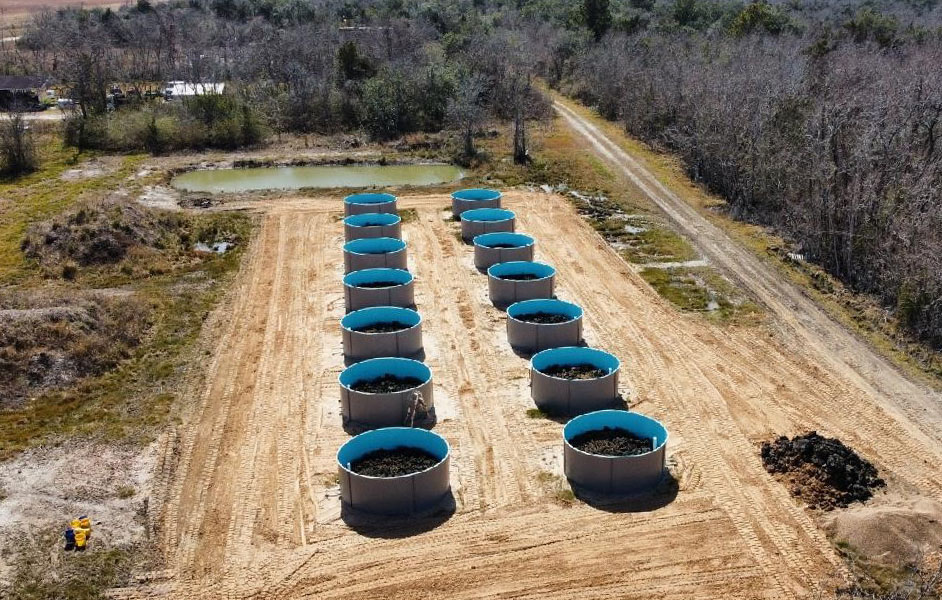 An array of large wetlands (13 foot diameter, 5 foot deep) with adjustable water depths provides the opportunity to conduct pond and wetland experiments, depending on how water depth is regulated.
Micrometeorology & Subsidence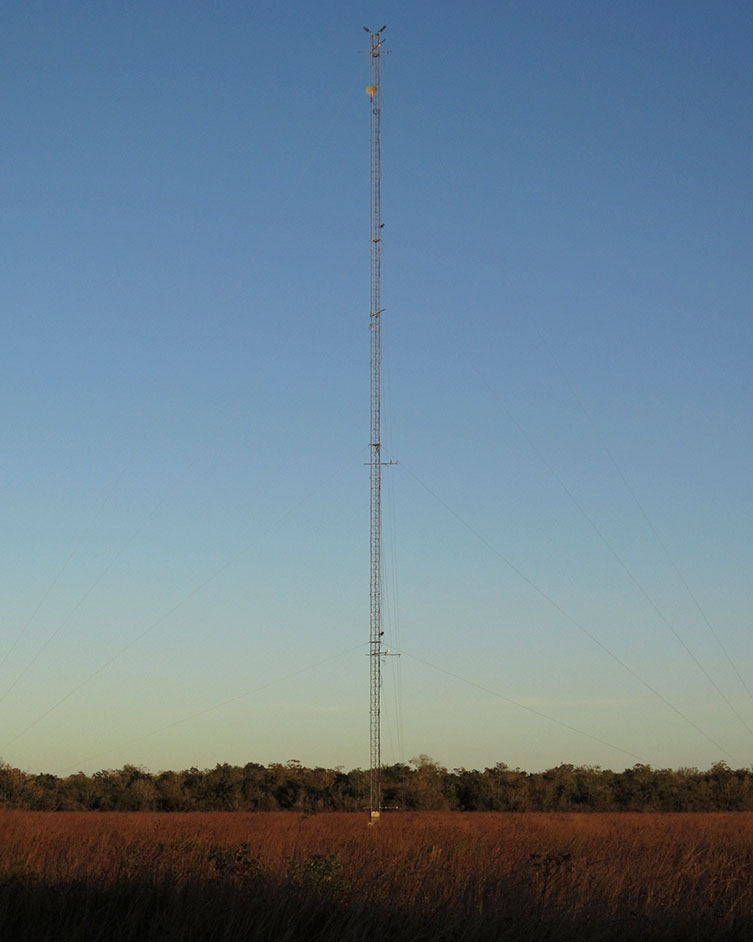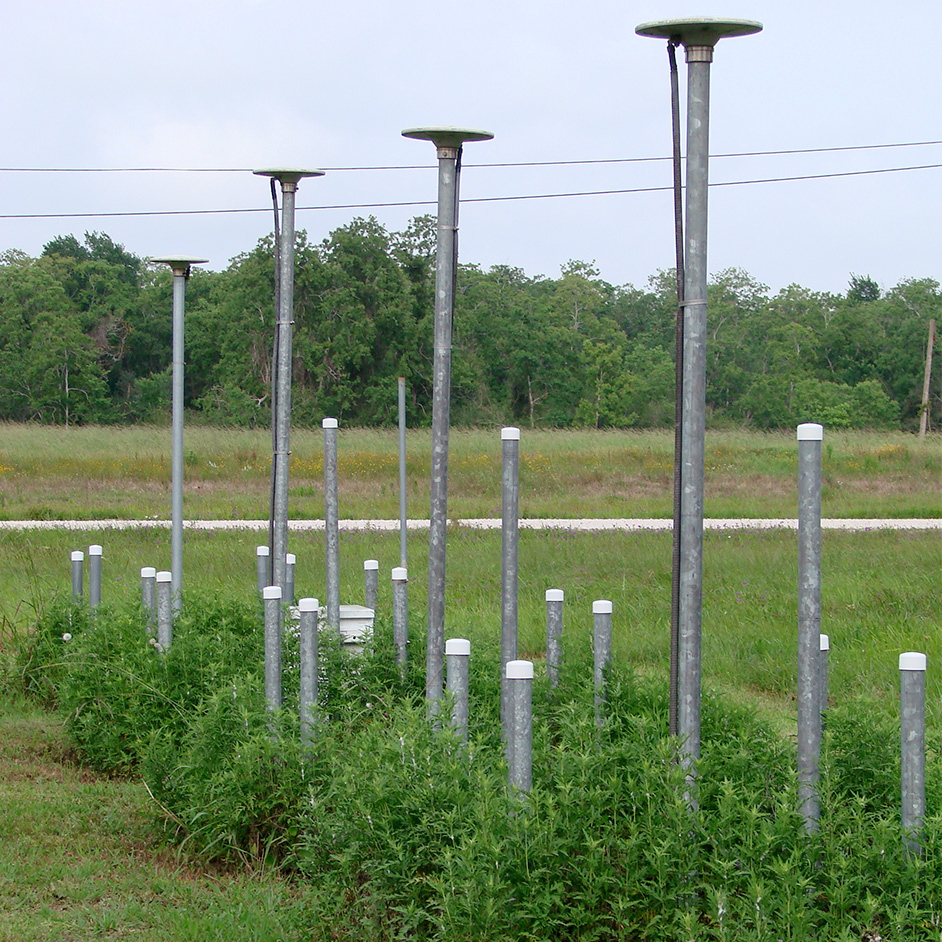 Two micrometeorology towers operated by the UH Department of Earth and Atmospheric Sciences provide information on air quality at the site. A set of permanent GPS units provides information on regional subsidence.
Storage Capability
We are able to provide indoor storage for some large equipment and outdoor storage for equipment, vehicles and trailers. The site manager has tractors and power tools and can provide assistance with some aspects of outdoor work.